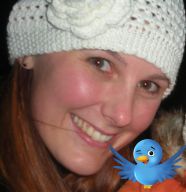 I am not a social media marketer; I am a Marketing Professional who specializes in Social Media. I work with you to create thoughtful social media solutions that build your brand and customer base, using modern-day word of mouth: internet media. My goal is to turn bloggers, editors, writers, and tweeters into "Fanbassadors" of your products and services.

With ten years experience working and learning marketing, media, and graphic design, and 3.5 years building end consumer business for a mid-size brand using social media, I will bring the experience, professionalism, and marketing wherewithal you should expect from a social media professional.
If you are new to social media, or simply don't have the time to contribute to social media, I am the solution for you. I will work with you one-on-one and customize a plan to fit your business's special needs and budget.